Walks  for Sept   2019
If you are new to walking and would like to  join us then please contact Sarah on 07879640676 or email dolman.sarah@yahoo.co.uk  Please note that we normally have breaks on all walks and usually take snacks/drinks to have on route even though we may stop at a pub/tea shop afterwards. The pace is normally around 3 miles an hour, so not a stroll! Ideally, you will have some level of fitness and have done some walking, but we are only as quick as the last person at the back, so we do stop and wait for people if you are concerned in any way.

In addition we take photographs (for our facebook page) and sometimes video for promotional purposes so if you do not wish to be included then that is fine, just opt out!
I also do not allow dogs on the walks, because of possible issues with cattle. There are other groups which cater for dog walkers. 
Please  have a look at the slideshow of Solemates from 2017 on the home page if you would like to see what we get up to.
People are able to come along for a 'free walk' with us before deciding if they would like to join Solemates Club. Membership is currently £20.00 for the year. Once a member you are able to come along as little or as much as you like. On average there are around 15 people attending the walk each time.
We are trying to encourage some new faces along to the club, in particular some men!  so, if you know of anybody who may be interested?  Please send them this way….
Sun 1st Sept

  Southwold to Walberwick walk about 8 miles.
Meet at the front of the Southwold Pier, North Parade, IP18 6BN ready to start walking at 10.30am promptly. Please park where available in the town. Pay/display is expensive but if doing so please allow 4 hrs for the walk including the breaks to get back to the car. Off road parking is available near the pier at Malborough Road, and Pier Avenue.  Best to google the area before travelling down. Toilets are close by to the left hand side  of the pier.
This walk has it all! Got to be one of my top walks that I am leading this year, it has heathland, sea views, river walking, and lots to see on route. We will head over to Walberswick  via Gun Hill with sea views on route, once in Walberswick village we will have a lunch break  to savour  the area, some vintage shops to explore,  a couple of pubs, tea rooms, and ice cream all available along the green. On our return to Southwold, we are then able to finish off the day with a relaxing drink or fish and chips with fabulous sea views on the pier.  Some of you though may  prefer to explore the many individual shops in the high street, the choice is yours!  New faces welcome, please let me know if you are coming, on 07879640676 or email dolman.sarah@yahoo.co.uk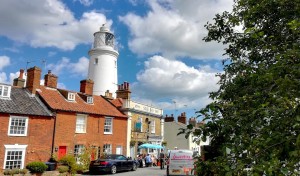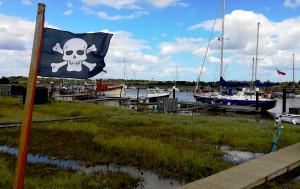 Sun 8th September

     Filby walk  7 miles
Meet/park ready to start walking at 10.30am from Filby Broads Car park on the A1064, NR29 3HH, the car park is signposted from the roadside
but not a big car park so we may have to park up close and tight!

  The walk itself is along good paths/tracks, with some road walking, and along the River Bure for a little while with some lovely views.  On our return we can have a drink in the popular Kings Arms pub in Fleggburgh.  New faces welcome but please let me know you are coming along so I can look out for you, thanks, Sarah 07879640676 or email dolman.sarah@yahoo.co.uk
Sun 15th September

  Winterton walk, kindly led by John, 7 to 8 miles
Meet/park ready start walking promptly at 10.30am from the free parking area at Winterton Bowls/ Cricket club on Somerton Road, in Winterton, NR29 4AW. (Parking area not that far from the church and we have permission to park in this car park) Sorry no toilets available today.
I recommend that you google the post code to get an idea of the area and to allow plenty of time to arrive in the car park.

This walk is a  lovely circular walk taking in the sand dunes and some well maintained tracks along the way  but with a little road walking on route too.   However,  we are rewarded with some lovely scenic views through out the walk and on our return there is the choice of refreshments stops, either the beach café, or the Fishermans Return pub.  Please bring snacks/drinks for breaks on route. Any inquiries about the walk, please contact

John, on 07717 046447

or

Sarah on

07879640676

.  THE FOLLOWING MESSAGE IS REALLY IMPORTANT!! PLEASE NOTE THAT ANY NEW FACES COMING ALONG TODAY MUST BE FULLY CONFIDENT IN WALKING THE DISTANCE/PACE. IT IS ALSO HIGHLY ADVISABLE THAT YOU HAVE SUITABLE FOOTWEAR/CLOTHING FOR CONDITIONS. IT IS ONLY FAIR THE TO THE  WALK LEADER AND THE OTHER WALKERS THAT WE MAINTAIN A REASONABLE PACE.  PLEASE CONTACT THE LEADER JOHN IF YOU A NEW FACE TO LET HIM KNOW YOU ARE COMING ALONG.  

Winterton parking area below to look out for on Somerton road.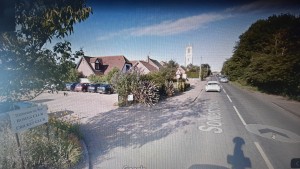 Sun 22nd Sept

   Neatherd Moor, Northall Green and Hoe, 7 miles
Meet/park at Neatherd Moor (Where the play area is) Dereham, NR20 4AX ready to start walking at 10.30am. This walk  starts at the common land in Dereham known as Neathered Moor, which is full of wildlife and crosses the mid Norfolk railway line a couple of times along the way too. We also head over along Hoe common before returning to Neathered Moor. A pleasant walk with only a small amount of quiet road walking and plenty of tracks/paths.  Refreshments afterwards in the Coachmakers in Dereham, unless we choose otherwise nearer the time! New faces welcome to join us, please let me know so I can look out for you, Sarah on  07879640676 or email dolman.sarah@yahoo.co.uk
Sunday 29th Sept

   Mundesley Walk 7 to 8 miles
Meet at 10.30am outside the Maritime Musuem on the Green,Beach Road, in Mundesley, NR11 8BH. Please park where available off road or in a pay/display, you will need to allow 4 hrs for parking though.  This walk has fine views along the way which is a mixture of coastal and inland. We will cover some of the coastal path and the Paston way route, taking us past Gimmingham and up towards Trimmingham to return back. Plenty of refreshments stop on our return, maybe the Ship Pub, where if nice weather we can sit outside to admire the sea views. New faces welcome, please contact Sarah on 07879640676 or email dolman.sarah@yahoo.co.uk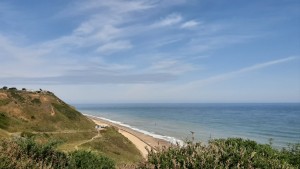 Sun 6th October

    Fakenham and Hempton walk along the River Wensum more details soon.
Fri 11th October

   Quiz night, by Wymondham Rotary Satellite Group.
Fancy a quiz? Come along and have some fun, I have limited spaces for 2 teams, entry £5.00 with funds going towards local charities in the area. Please bring your own snacks and drinks. A good selection of prizes up for grabs! Please meet me 7pm for 7.30pm start at the Central Hall, Back Lane, Wymondham, NR18 0QB. Limited spaces so please forward your £5.00 to reserve your seat to Sarah on 07879640676 or email dolman.sarah@yahoo.co.uk
Sunday 13th October

     Day off
Sunday 20th October

    Cantley/Freethorpe walk …………
Sunday 27th October

  Crostwick Walk led by Penny …………
Coming up in December! Sun 15th Dec, Christmas walk and meal at Recruiting Sergeant in Coltishall, more details with menu and prices soon!! 
As with any activity there is always a risk attached to it and walking is no different. All persons attending the walks or events, do so at their own risk and are expected to take responsibility for their own safety and welfare. Solemates can not be held responsible for any accidents or injuries during any events. Please ensure that you have suitable clothing and footwear for the weather conditions.  Should you decide that you would like to attend a walk/event then please contact me so that I can welcome you.
Should you need any further information and to let me know you are attending events then please contact me at

dolman.sarah@yahoo.co.uk or 07879 640676.

  Prospective members are always welcome to try us out first for free and the membership is only £20.00 which runs for a whole year.  Hope you can join us soon…….